HVAC Service In Irving, TX, And Surrounding Areas
If you're a homeowner in Irving, TX, you know how important your HVAC system is to your family's comfort and well-being. Your HVAC unit is responsible for heating and cooling your home, regulating indoor air quality, and controlling humidity levels. However, your HVAC system can experience wear and tear over time, which can cause it to work less efficiently and even break down completely.
At Cool Tech Mechanical, we understand the importance of keeping your HVAC unit in top working condition. Our team of experienced HVAC professionals provides comprehensive HVAC service in the Irving, TX, area to help you keep your system running smoothly year-round.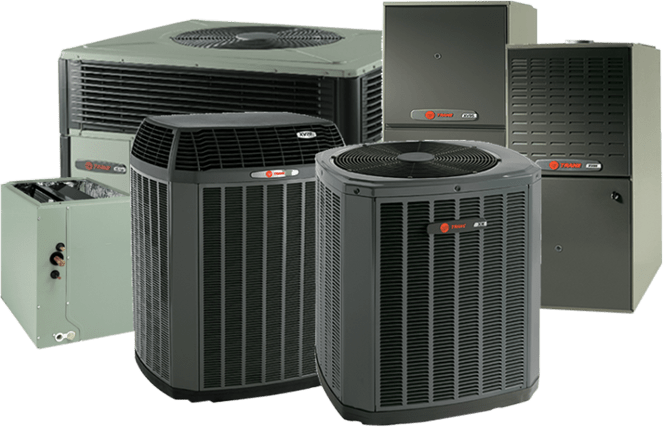 What Causes Damage or Strain on Your HVAC System?
Many factors can cause damage or strain on your HVAC system over time. Some of the most common factors include the following:
Lack of Maintenance: Your HVAC unit requires regular maintenance to keep it running at peak performance. Without routine maintenance, your system can experience increased wear and tear, leading to breakdowns and other issues.


Dirty Air Filters: Your HVAC system's air filter removes contaminants and debris. If the filter becomes clogged or dirty, it can cause your system to work harder than it needs to, leading to increased strain and potential damage.


Improper Installation: If your HVAC unit is not installed correctly, it can experience strain and damage due to improper airflow and other issues.


Age: Over time, all mechanical systems will experience wear and tear. Older HVAC systems may require more maintenance and repair to keep them running efficiently.


Environmental Factors: Extreme temperatures, high humidity levels, and other environmental factors can strain your HVAC unit over time.
How Maintenance and Tune-Ups Can Prevent and Fix Issues
Regular maintenance and tune-ups are critical to preventing and fixing issues with your HVAC system. During a maintenance visit, a qualified technician will inspect and clean your system, ensuring all components work correctly.
Some of the most important benefits of regular maintenance and tune-ups include the following:
Increased Efficiency: Regular maintenance can help your HVAC unit run more efficiently, reducing energy bills and improving overall comfort.


Reduced Repairs: By catching minor issues before they become major problems, regular maintenance can help reduce the need for costly repairs.


Improved Indoor Air Quality: A clean HVAC unit can help improve indoor air quality, reducing the risk of respiratory and other health problems.


Extended Lifespan: Frequent tune-ups and maintenance can help your HVAC system last longer and prevent the need for expensive HVAC repair in Arlington, TX.
If you're looking for a reliable HVAC service provider in Irving, TX, look no further than Cool Tech Mechanical. Our professional technicians are dedicated to providing top-quality commercial HVAC service in Arlington, TX,—whether you need routine maintenance or emergency repairs, our team is here to help. Contact us today to know more about our services or to schedule an appointment.
Contact Us Today For HVAC Service In Irving, TX, And Surrounding Areas